Is there such a thing as a bad sex cam site? YUP!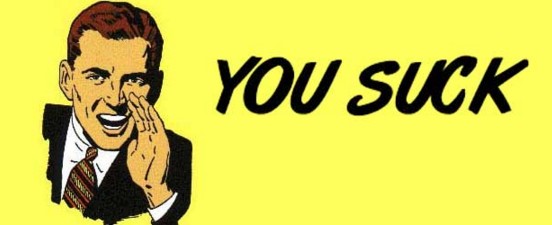 Camster.com : Camster.com is an extremely low value site where your credits seem to disappear. We advise people to skip over this site or proceed with caution.
PlayboyLive : PlayboyLive is a VERY costly adult webcam site which ranked so poorly as far as what we got for our money that we left it off the chart. This was a site that I truly felt sucked because it costs too damn much.
CamPlace : Was once a decent up and coming cam site but they've become known as a shady operation first baiting affiliates to join then making ghosts of themselves when it comes to support for model, customers, and affiliates.CamPlace.com is perhaps the shadiest cam site online that may in fact be a scam altogether. Avoid at all costs.
CamFoxes : A total joke affiliate white label clone site! Likewise this is the same thing as AdultWebcams.com and FireCams. Avoid all three of these trap sites!
MyFreeCams.com : Talk about a slow loading site with really bad coding. This live adult cam site still has alot of models holding out thinking it will get better. Although most of them have moved to Chaturbate. (reviews at that link)
You can always count on us sharing the BIG DIFFERENCES between good and bad live sex webcams.
redtubelive.com : This is a copy cat site of Streamate just a different appearance / skin
YouJizzLive : clone as well of Streamate – join at the original site as long term the best values are in cutting off the affiliate which is YouJizz
YPMate : This is the live sex cams site for YouPorn and you need to be strongly warned against joining via this site. You should read our streamate reviews and then join via the underlining site. Yes it's a great site but how and where you join makes a big difference.
PornHubLive : Yes again this is the same platform of all the porn tube sites and it's not operated by them. See the review above.