CamPlace.com reviews – Shady biz!
To start today I want to share something truly unique and refreshing about our site and the way we document our experiences using webcam sites for adults. There are two things that are problematic for getting honest reviews of sex webcam sites. The first is, all-too-often the reviews are littered with adult webcam sites or sex chat sites owned by the same entity that writes the reviews. The other common problem is many chat site reviews are written to be partial to certain adult chat websites or that all the reviews will be all positive and the information you'll read will have really helped you very little.
WHAT MAKES OUR CamPlace.com WEBCAM SITE REVIEWS DIFFERENT: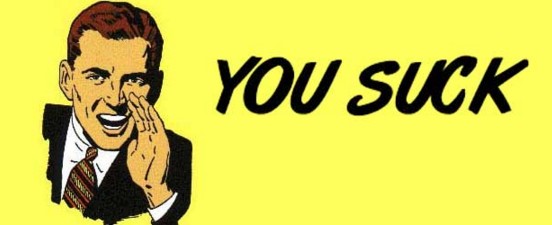 We tell you straight up the good and the bad and we are not afraid to tell it like it is. If a live sex webcams site does not deliver value you can expect us to say, 'This site sucks!". So again if the user experience sucks, we'll say so! Onwards… Today we are discussing CamPlace.com.
And guess what CamPlace.com truly does suck!
CamPlace looks like a great site when you first visit but don't let the polished exterior of this site fool you. This cam site launched with much fan fair and appeared by all measure to be a legit alternate. Then they suddenly realized the business was not easy and so they shut their affiliate program after wasting collectively millions of hours of webmasters time and this cut their traffic dramatically. Afterward they focused on black label partnerships with other brands. This is a shady business that should be avoided at all costs in our opinion.
Is CamPlace.com totally free?
Free live webcams are not available at CamPlace.com and CamPlace.com gives you no ability to chat free. The only exception to that pre-pay obligation is with a site called Streamate (reviews at that link). This live cam site is the only one that offers direct billing.

Features of CamPlace.com
In our experiences when we tried CamPlace.com we found that camplace does not offer most of the same features that other live sex cam sites do. Those they do offer also seem to work only on occassion.
American Webcam Girls on CamPlace.com
As an American centered reviews site for live webcam chat we try to always review the sites from the angle of if there are American cam girls and guys using the site. With CamPlace.com there is not an American webcam girl in site! We found a few Latin girls, a couple Asian Girls, and about 20 total Romanian webcam girls. With respect selection CamPlace.com was a total bust!

Pro's of CamPlace.com
As an adult webcam chat service it's unfortunately a very low end site with few models. We would say it was one of the cheaper live webcam sites around but at about 4.00 per minute on average we can't even say that.
Cons of CamPlace.com
Again camplace costs for shows was alot more expensive on average than other sex cam sites.

Conclusion:
As a recap for our CamPlace.com reviews we warn users to steer totally clear of camplace. It is a waste of time and money. I suggest you read the Streamate reviews here.
Useful links: 
Editos Picks – Top 5 Best Sex Cam Sites
Our top resource – The Comparison Table
Have any other adult webcam sites you want us to review? Simply Reach Out